2 layer board of 0.73 x 1.42 inches (18.5 x 36.0 mm)
Uploaded: August 9th 2015
Shared: August 19th 2015
Total Price: $5.15
6x Jedec SOIC-8 Memory* (SPI RAM, Flash, EEprom..) for Teensy 3.x
*Check package-size (width)!
Chipselects on Pins 2,3,4
Parts list:
1..6 SPI Memory SO-08
1 x 74LCX126 SO14
1 x 74LCX138 SO16
6 x 100nF C0603
3 x 10k R0603
https://github.com/FrankBoesing/memoryboard
https://forum.pjrc.com/threads/29276-Limits-of-delay-effect-in-audio-library
(up to 9 sec. delay for audio 44kHz)
Images by PJRC.com:
Video of delay effect: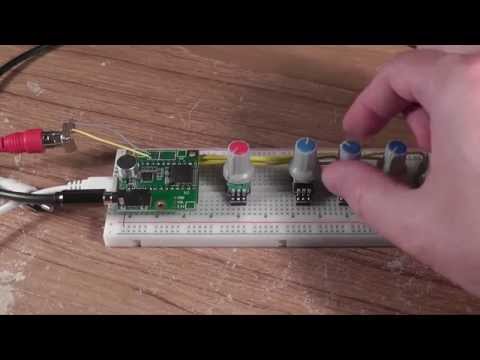 License
Creative Commons Attribution-ShareAlike 4.0 International License
6x Jedec SOIC-8 Memory* (SPI RAM, Flash, EEprom..) for Teensy 3.x
*Check package-size (width)!
Chipselects on Pins 2,3,4
Parts list:
1..6 SPI Memory SO-08
1 x 74LCX126 SO14
1 x 74LCX138 SO16
6 x 100nF C0603
3 x 10k R0603
https://github.com/FrankBoesing/memoryboard
https://forum.pjrc.com/threads/29276-Limits-of-delay-effect-in-audio-library
(up to 9 sec. delay for audio 44kHz)
Images by PJRC.com:
Video of delay effect: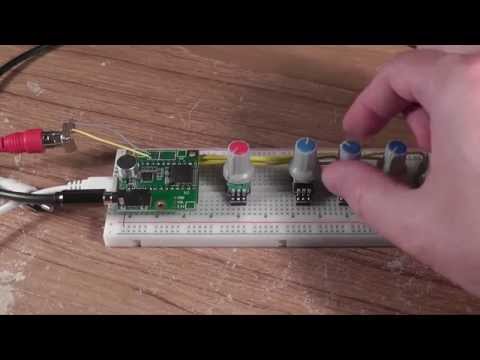 License
Creative Commons Attribution-ShareAlike 4.0 International License